The people we've made happy
Are you just starting? We can help
Get in touch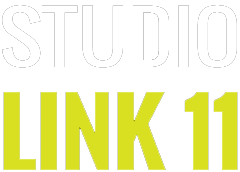 Cart Lodge 1
Bourne Road
West Bergholt
Colchester | Essex | CO6 3EN
If you can't call us, leave your details and we will call you.
Website Design in Colchester, Essex
In today's business world having a well functioning, intuitively designed website is no longer an option – it is a necessity for your success. No matter what the size of your company, whether you are a fledgling start up or a multinational blue chip corporation, you must have a great website in order to harness the power of the internet and rank highly on search engines such as Google.
A well designed, responsive website can drive valuable business to your doorstep and make the difference between ending the financial year in the red – or in the black.
Whether you are looking for an e-commerce site chock full of bells and whistles, or you fancy a simple, cleanly designed site that offers your clients quick and easy access to the information they need, we can offer you the best website design in Essex. Our team of programmers and designers produce award winning, easy to use sites that will get you noticed on the world wide web.
We can ensure that your site is responsive – that is, it resizes automatically to appear correctly on tablets and smartphones. With nearly 50% of all e-commerce conducted on such devices in the past year, this is a vital step that you must take – and we can help.
As a small and successful website design company in Essex, we know the value that your clients bring to your enterprise, and we value your business in the same way. We offer top notch customer service, the latest in design and technology and a friendly, 'can do' attitude that ensures your project is prioritised and delivered on time and under budget. It's no wonder that we are one of the top choices for website design in Essex and beyond.
Call or email us today –we are happy to give you a no obligation quote and discuss your website needs in order to find the best solution for your business. Your success is our success, and we are eager to get started.
E-commerce Website Design in Colchester, Essex
Are you looking to sell online or do you have a store already that isn't converting sales? We have helped many businesses improve their online sales conversions by designing and creating user-friendly E-commerce websites that function in the right way.
Online Marketing In Colchester, Essex
Never before has online marketing been as important to the success of your business as it is in today's world. Without a well-written, intuitively designed website that features regularly updated useful content, you will be left behind as consumers flock to your competitor's sites who are highly ranked on search engines such as Google.
The best way for potential clientele to find you is, more than ever, via search engines – but how can you ensure that your site is listed at the top of the results? Navigating the complex and ever changing world of search engine optimisation (SEO) can be a confusing nightmare for the average business owner. Instead, let our skilled team of web marketing experts help you to boost your rankings more than you ever thought possible.
With effective online marketing in Essex, you will find that your online engagement with potential clients skyrockets and your bottom line will undoubtedly improve. Our experts will help you to ensure that your social media management is effective and targeted to your most desired clientele, and help you to gain valuable followers on Twitter, Facebook, Pinterest, Instagram and others. Even more importantly, we stay abreast of the latest social media trends and make sure that you don't get left in the dust when a new platform emerges.
The team here at Studio Link Eleven are online marketing experts in Essex, skilled in writing and distributing engaging and targeted newsletters that are guaranteed to drive business to your organisation. We are also industry leaders in pay per click (PPC) advertisement design, a valuable way you can increase your reach into the online sphere.
For the finest in SEO, PPC, Social Media Management and every aspect of online marketing, reach out to Essex's finest – Studio Link Eleven.
Print & Design Services In Colchester, Essex
If you are looking to extend your reach, increase your sales and improve your branding, your organisation's design and printed materials should be a top priority. Working with a proven, top rated print and design company is the best way to ensure that you are not missing out on opportunities to market to clients both online and in print.
While effectively maximising your online marketing is of vital importance in the 21st century, traditional print media is still key when it comes to reaching potential clientele. Effective printed materials can grab a consumer's attention and drive business to your organisation in a physical way that online advertising lacks. After all, a professional and well designed business card is still a tool that every savvy entrepreneur uses on a regular basis.
Studio Link Eleven is proud to offer the finest in print and design services in Essex, and we are industry leaders in the design and production of targeted, polished and effective business cards, letterhead, leaflets and flyers, brochures of all kinds and other promotional printed material. We are even able to offer you printed material for restaurant and café menus, posters, packaging and labels – ensuring that your branding is on point, consistent across all material and specifically designed to attract your desired consumer base.
We are able to help you with all print and design services in Essex, whether in person or remotely via the internet. Our stellar reputation and industry leading designers, artists and content writers are able to make sure that you are completely satisfied with all work we produce for your business.
Don't neglect your printed materials or underestimate the importance of a strong branded presence across both online and physical marketing. Let the expert team at Studio Link Eleven help your business thrive and succeed with the best print and design services available in Essex.
Logo Design & Branding in Colchester, Essex
Branding is so much more than simply your name and logo – it also includes your reputation and the ways in which your potential clients view you and your products. An outdated logo lacking in creativity can send the message to potential clients that you are behind the times and therefore not a good business with which to work.
In today's tech savvy business environment, having a strong, consistent brand is more important than ever. It is vital that you have attractive, easy to understand, recognisable branding across all of your online platforms and on your physical printed materials, such as business cards, letterhead, signage and product packaging.
We here at Studio Link Eleven can help you to guarantee that your branding in Essex is the best that it can be. We will start by conducting extensive research into your industry and product, ensuring that your business's strengths are conveyed effectively to potential clients. We can then completely redesign your logo, and help you to establish brand guidelines that will help to steer all of your future design decisions in the right direction.
Your entire corporate identity rests on a strong and recognisable branding profile. Let us help you get started today – contact Studio Link Eleven by phone or by email and we will provide you with a no obligation, free consultation about your needs and the branding services that we can provide in Essex. We are the leaders of branding in Essex and beyond.
At the end of the day, your brand is your most important asset. Of course, this encompasses your reputation in the industry, but it is hard to gain customers in the first place if you lack strong branding. Let our team guide you to success and work on all of your corporate identity and branding needs.